We work with many companies together. Below are a few of the companies that work with me. By clicking on the logo, you can go to the site of the relevant partner.


Inter Bulk is a major player in the field of transporting bulk goods. We work closely with the company together to find solutions to problems. Often we invoked the Xivac to overcharging. Damaged containers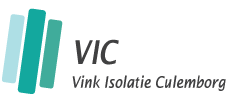 Vic insulation is a company that helps you with all insulation problems. Before applying new insulation and removing old insulation, they are professionals. We often help this company with the Xivac in the area of ​​the removal of cavity wall insulation and insulation crawl space.